Family Dentistry in Worcester, MA
When it comes to your family's health nothing is more important. Here at Dr. Bayon Family Dentistry, we know that your goal is to make sure that everyone in your family gets the proper dental care they need to keep their smiles healthy. With cavities and gum disease being an all-too-common occurrence, our dental team is here to provide the quality, comprehensive family dentistry your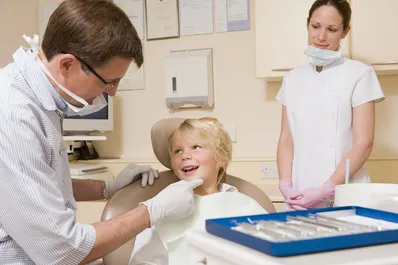 whole family deserves to prevent dental issues from happening to you or someone you love.
Having a family dentist like our very own Dr. Frederick Bayon and our team is invaluable for families all over the Worcester, MA area. No matter whether you need to schedule a routine cleaning for you or your child or you want to talk to us about the comprehensive restorative and cosmetic dentistry we have to offer, our family dental team is here and ready to meet your needs.
So, why choose a family dentist?
Our very own family dentist Dr. Frederick Bayon received specialized and additional training to ensure that they meet the growing dental needs for patients of all ages. Here at Dr. Bayon Family Dentistry, we know that everyone has different concerns and needs. Our goal is to provide every member of your family from young children to seniors with quality, compassionate and individualized care.
It's so important that children start getting professional dental care early. Instilling the importance of oral care early on can prevent cavities and other issues in the future. Plus, Dr. Frederick Bayon can care for your children's growing smiles for the rest of their lives, which means that you have a dental team that you know just like they were your own family.
We want to make sure that when your family walks through the door we provide you with the dentistry you deserve time and time again. We know that you can choose any family dentist, but we are so grateful that you have put your family's oral care needs in our hands.
If it's time to schedule a dental appointment for the whole family, then it's time you called Dr. Bayon Family Dentistry today at (508) 755-0372.